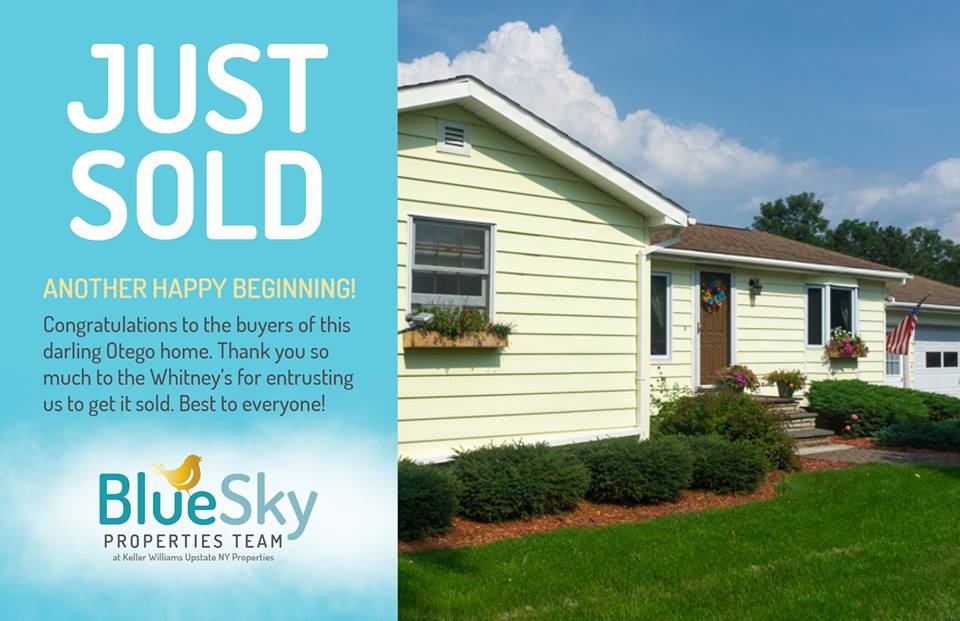 Great OTEGO home…listed and under contract in no time! Fantastic neighborhood minutes from ONEONTA! Call us today to list your home!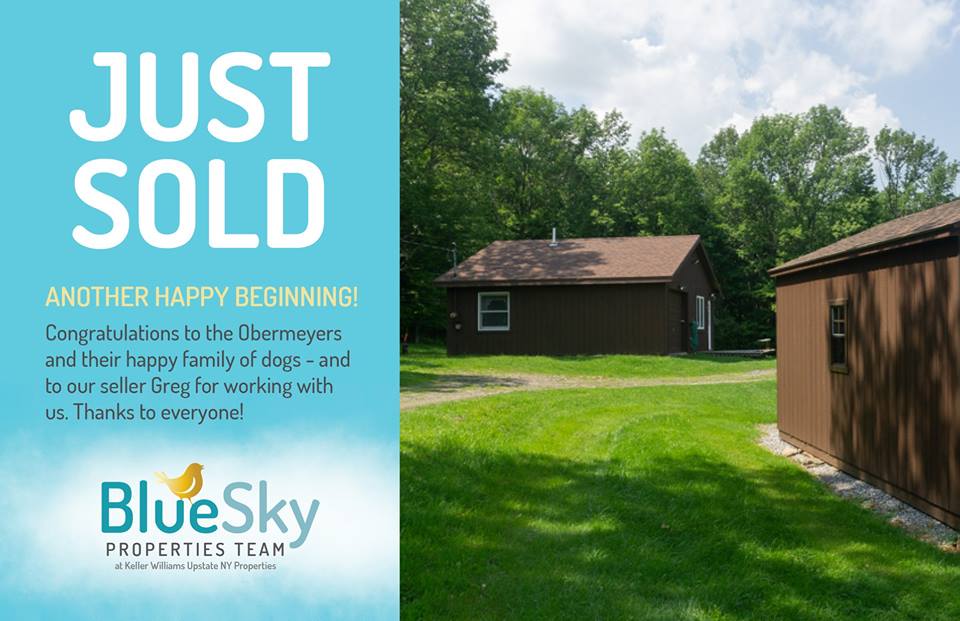 Awesome property located between STAMFORD and GRAND GORGE! Great properties and great listings priced correctly sell fast! Call us today to help you with your Real Estate needs!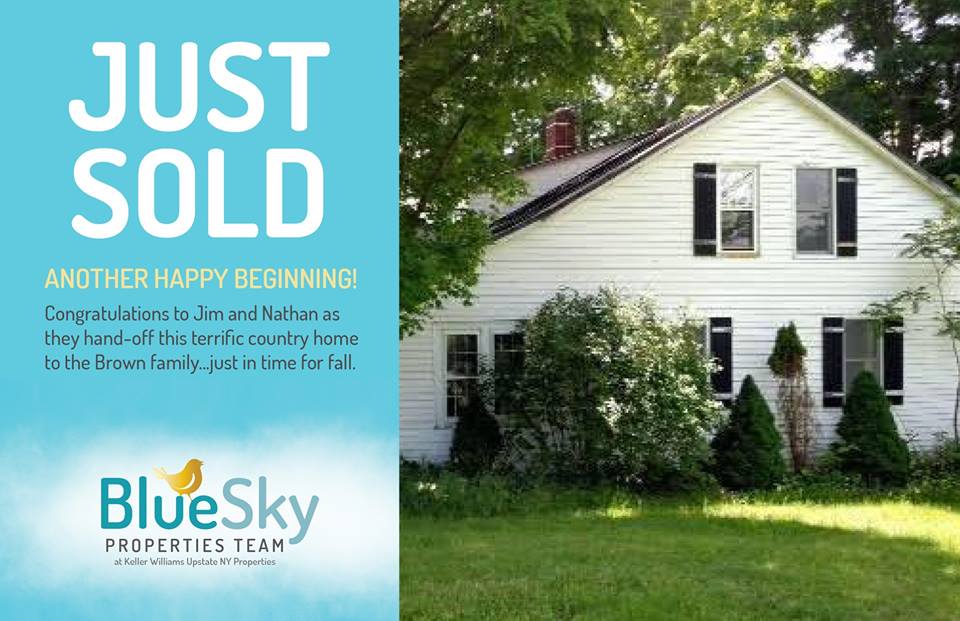 FRANKLIN is a hot spot this year!! Still great properties at great prices! Just over the hill from ONEONTA! Call us today to find you a great Upstate NY home!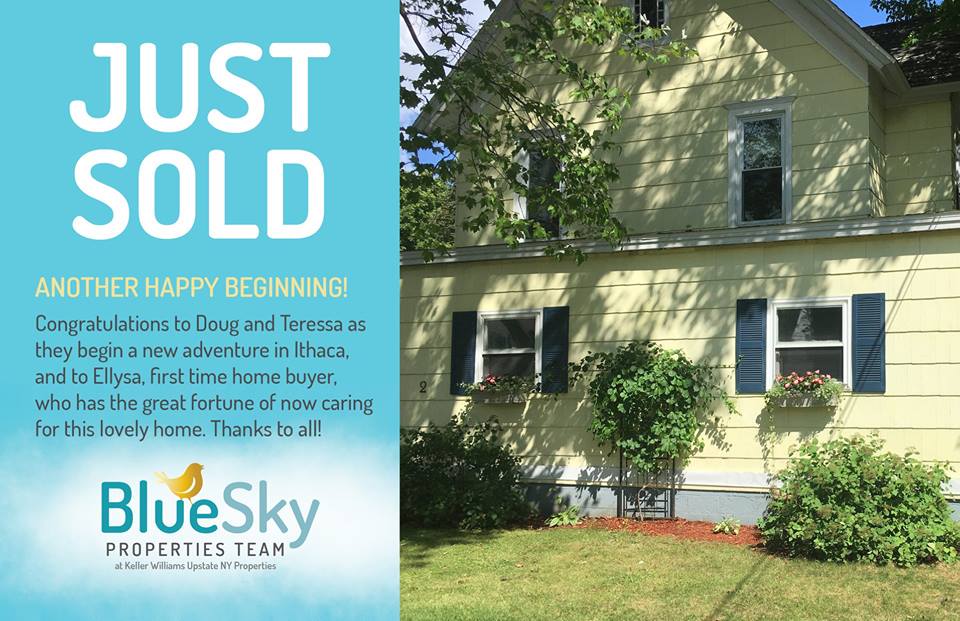 City of ONEONTA properties don't last long! What a great house this is…happy for the sellers and buyers! Great beginnings all around! Call us today to list your ONEONTA home!
We are not in the business of listing homes…Actually we specialize in SELLING homes!
The BlueSky Properties Team take a holistic approach to selling homes. It's not just about Real Estate… it's lives, finances, memories and goals.. We work with PEOPLE, find out your needs and wants, your goals and aspirations and together we develop realistic and measurable outcomes for your Real Estate needs.
Call us today, lets get to know each other!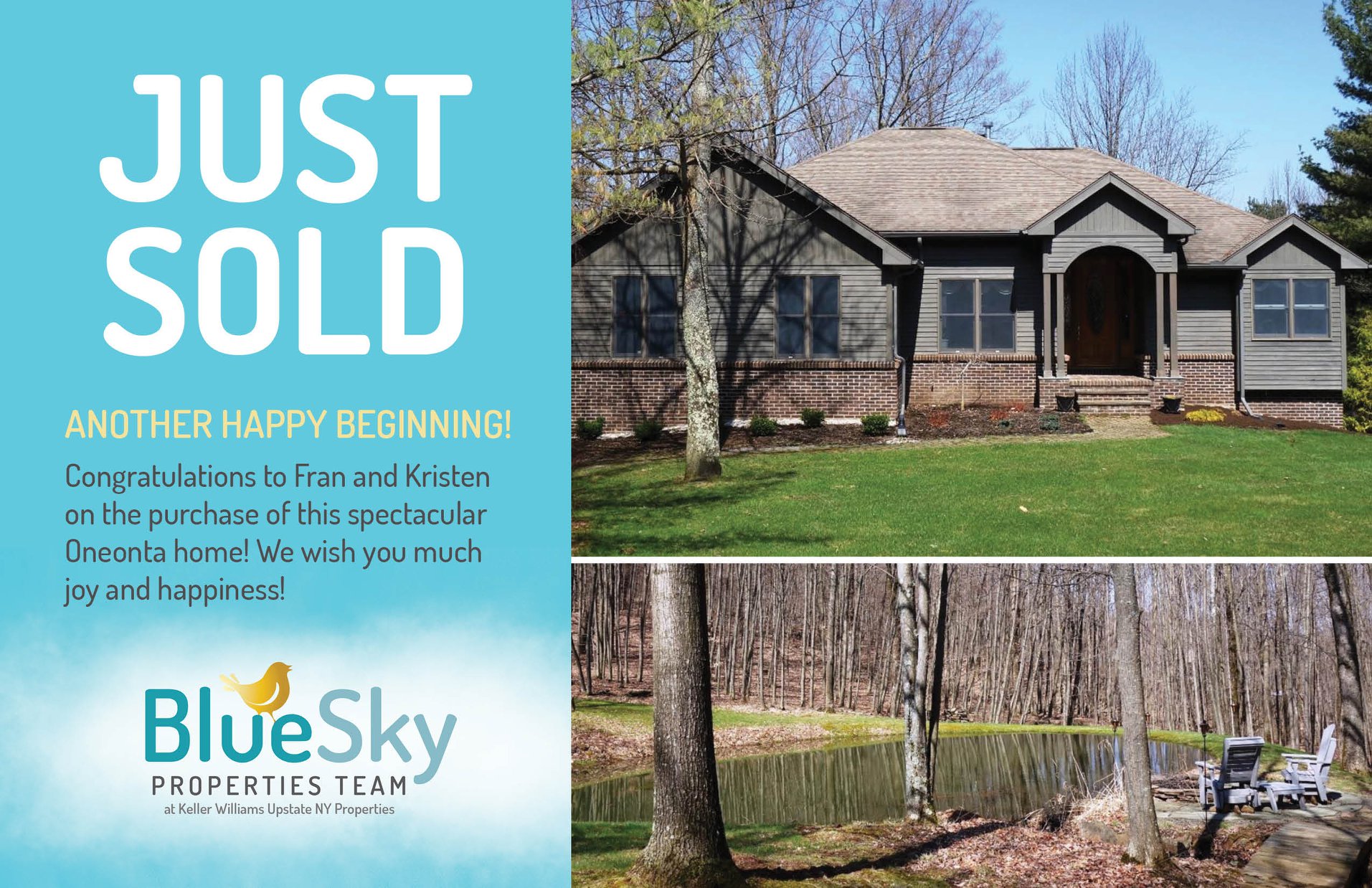 Sometimes Real Estate is just FUN!! We have worked with these clients to find the perfect home! It took some time..but it was worth every moment! Another great ONEONTA home sold!
Call us today to list or buy in ONEONTA!!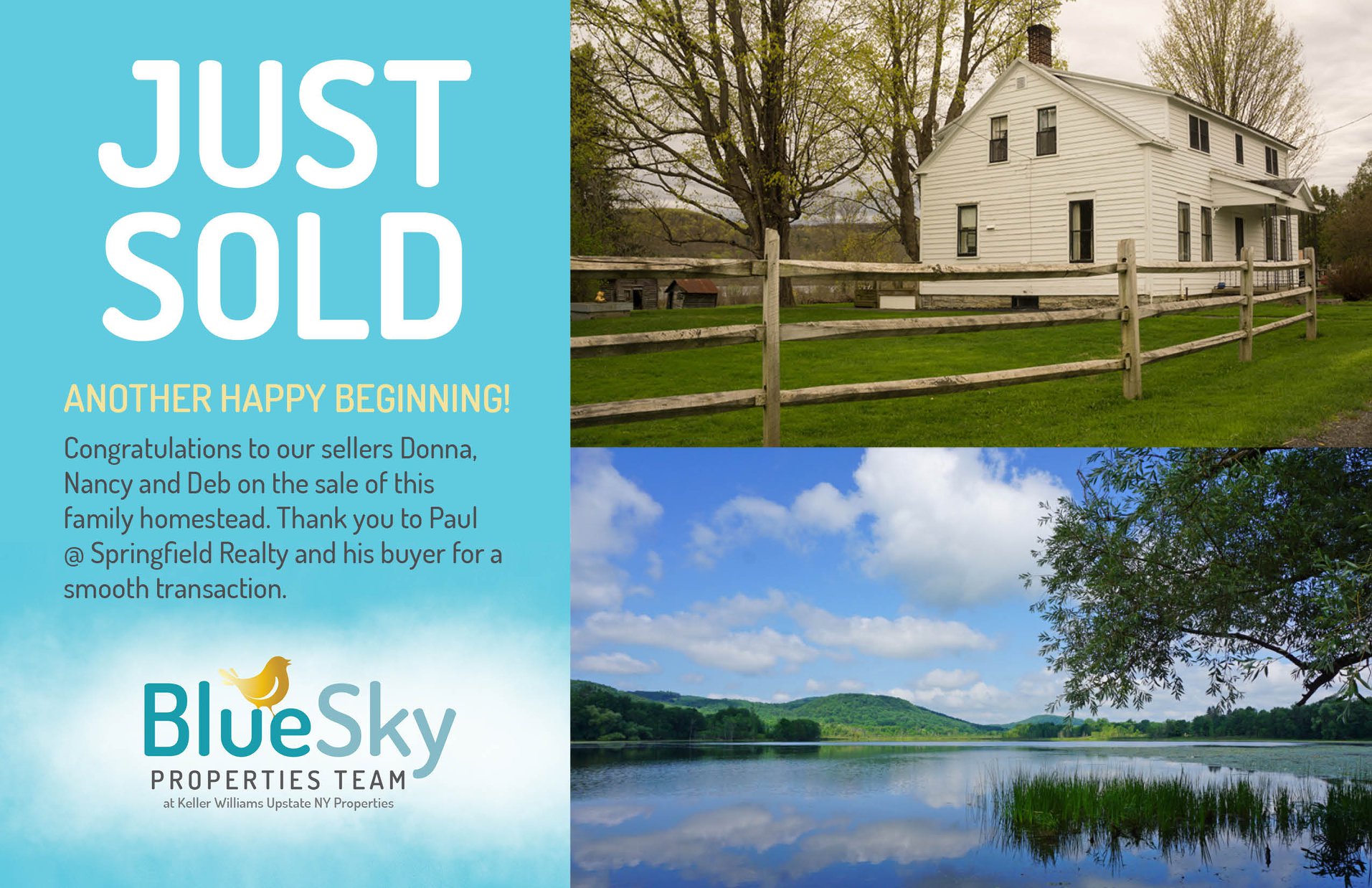 Worth the drive!! What a great home in WARREN on a lake front piece of land! Short drive to COOPERSTOWN and not too far from RICHFIELD SPRINGS! Call us today to list your home! We cover a lot of territory!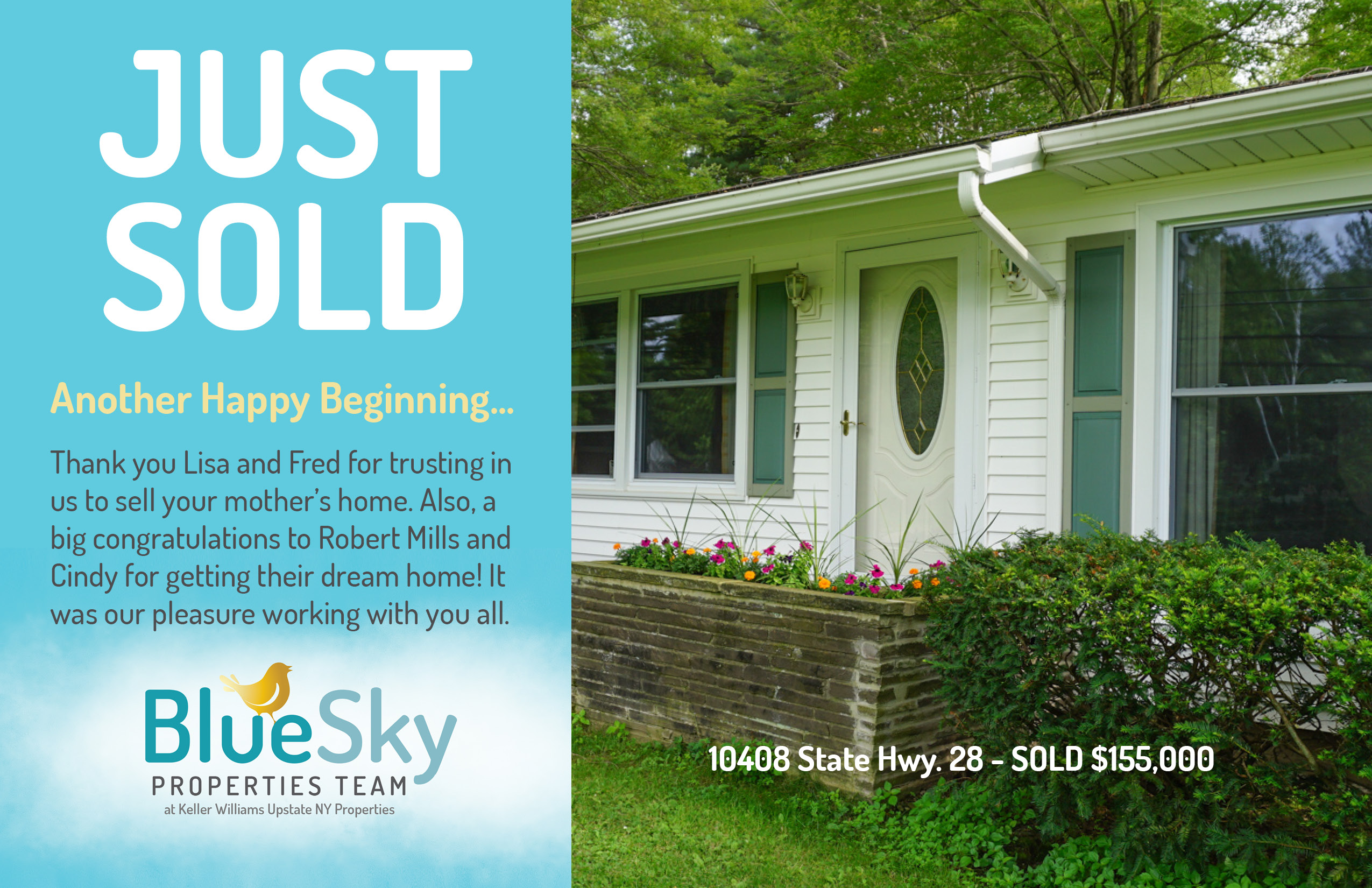 Going…going…gone!!! Just outside of ONEONTA this DAVENPORT home is a gem. We love selling single level homes, they are always in high demand! call us to sell your Ranch Style home today!!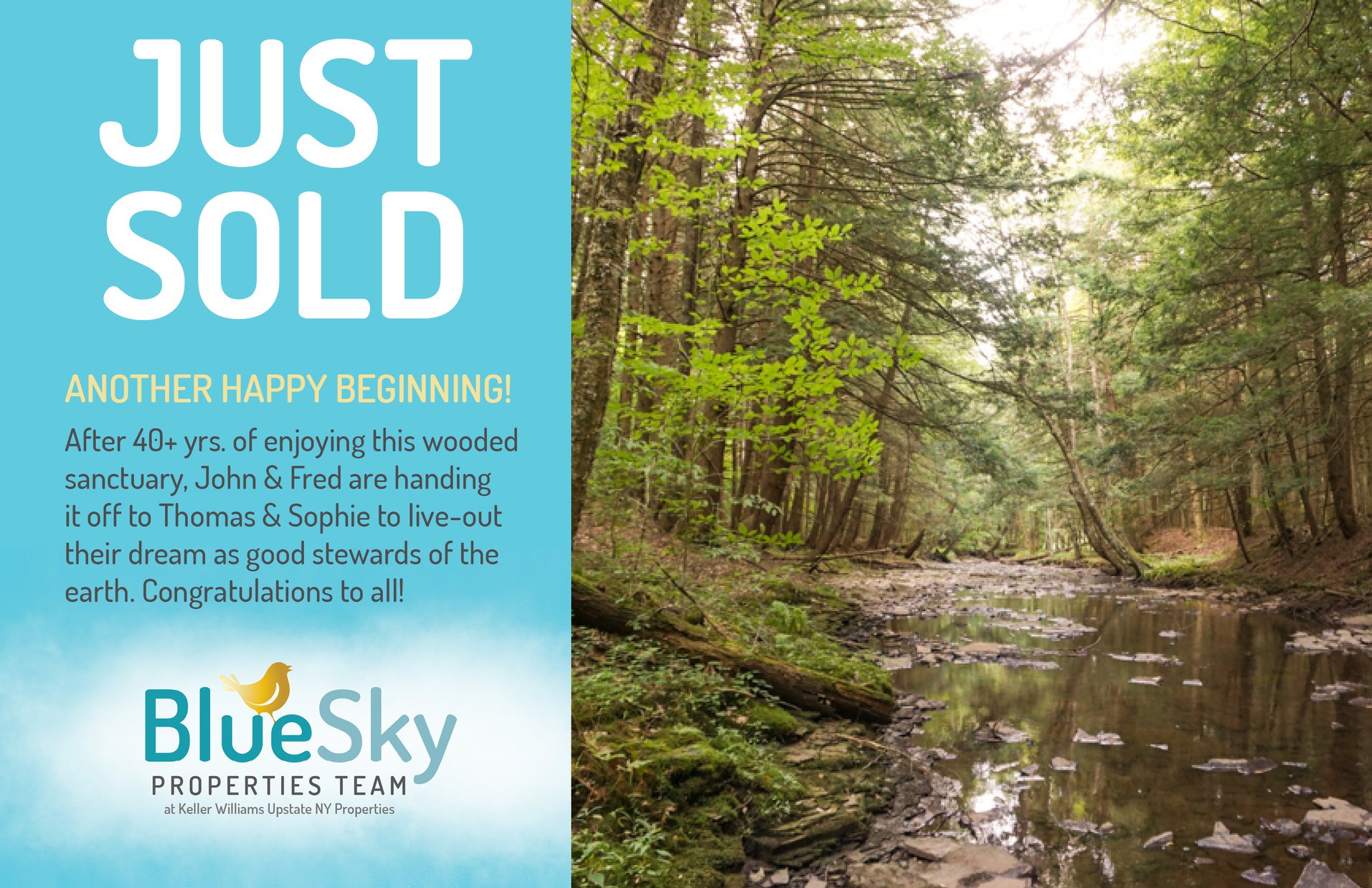 Buy land…they don't make it any more! We listed and sold this piece of heaven in BUTTERNUTS. Just outside of MORRIS and GILBERTSVILLE. Call us to find your piece of heaven!